Hello all you smart beautiful people. You may not remember me, but I am the author of this blog. I apologize for the radio silence;  it was recently the anniversary of my Aunt's death on what should have been the week of the next blog post (after the Keto Breakfast post), but it hit me harder than expected this year- so, I did not write.
Then, I started a huge research project for work. I did not want to look at words for a while during or after that. So, I did not write.
Now, I am writing pretty much full time and have not had the time or inspiration to write for my personal blog as of late. This is a good thing, though- I love writing for the people I do (it's even in the food industry…technically)! Check out my author page on Atlas Coffee Club's blog Coffee Culture to see what I've been cheating on you guys with.
I am also about to start writing for another business, so my plate is about to get even fuller.
So, this is me taking an official hiatus- not just disappearing without a word- from writing The Manifest Recipe. I will be back, but in the meantime follow the food blogs I have featured already– they are good people who know good food. They will not steer you wrong.
Be excellent to each other, remember that food makes the best gifts, and that it is assuredly the way to your beloved's heart.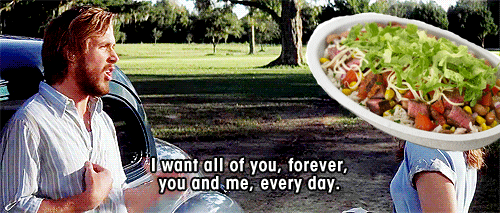 As always….
I'll see you at the dinner table.
Please follow, share, and like!